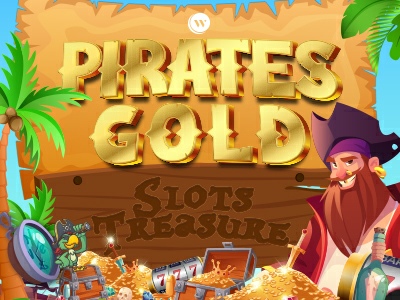 Pirates Gold Slots Treasure

Ahoy Mateys!
Be ye in the mood to win instant prizes for simply playing Slots?
All ye need to do is keep your eyes peeled on the Slots i-View Menu and ye could be selected to choose a Pirates Gold Treasure.
Blink and you'll miss it!
We'll be making 32 winners every week and ye might even get a chance to increase your booty in the Pirate's Chest. Join us for Pirates Gold Slots Treasure and stand a chance to be swimming in bounty. Arrrgh!
Exclusive to Winners Circle Members.

8 July – 5 August 2022
Fridays, 15h00-19h00
Silver and Gold Cardholders stand a chance to win a share of up to P9 000 in FreePlay each day
10 July – 7 August 2022
Sundays, 15h00-19h00
Sapphire and Black Cardholders stand a chance to win a share of up to P15 000 in FreePlay each day
Play any slot machine with an i-View Menu Screen
Earn Points* on selected days
Instant Pirates Gold prizes will be given away every hour (your i-View Menu screen will indicate if you are Slots Bonus winner and give you a chance to select a Pirates Gold Treasure Chest to reveal your prize)
All hourly winners will enter our Pirate Gold Mystery Slots Treasure and one winner will get the opportunity to access our Pirates Treasure Chest. So listen for your name and look out for our Pirate!
*5 Points for Silver  and Gold Card Members  | 50 Points for Sapphire and Black Card Members
So keep an eye on your i-View Menu Screen when you play slots… or you might just walk the plank.
Ts & Cs apply | Main Casino floor only